Eastern India's Premier Digital Marketing Institute with the highest placement rate since 2011.
At Seven Boats Academy, we are dedicated to helping young digital marketers like you get the training and support you need to launch your career in digital marketing. Our digital marketing placement programs provide hands-on experience and real world exposure to industry-leading professionals, while our placement support team works closely with you to help find the perfect role for your skills and interests. Additionally, our comprehensive job assistance program offers vital resources like resume support and interview tips that can make all the difference when it comes to landing your dream job in digital marketing. Whether you're looking for work experience or a full-time position, we've got everything you need right here at Seven Boats Academy. So why wait? Kickstart your digital marketing career today!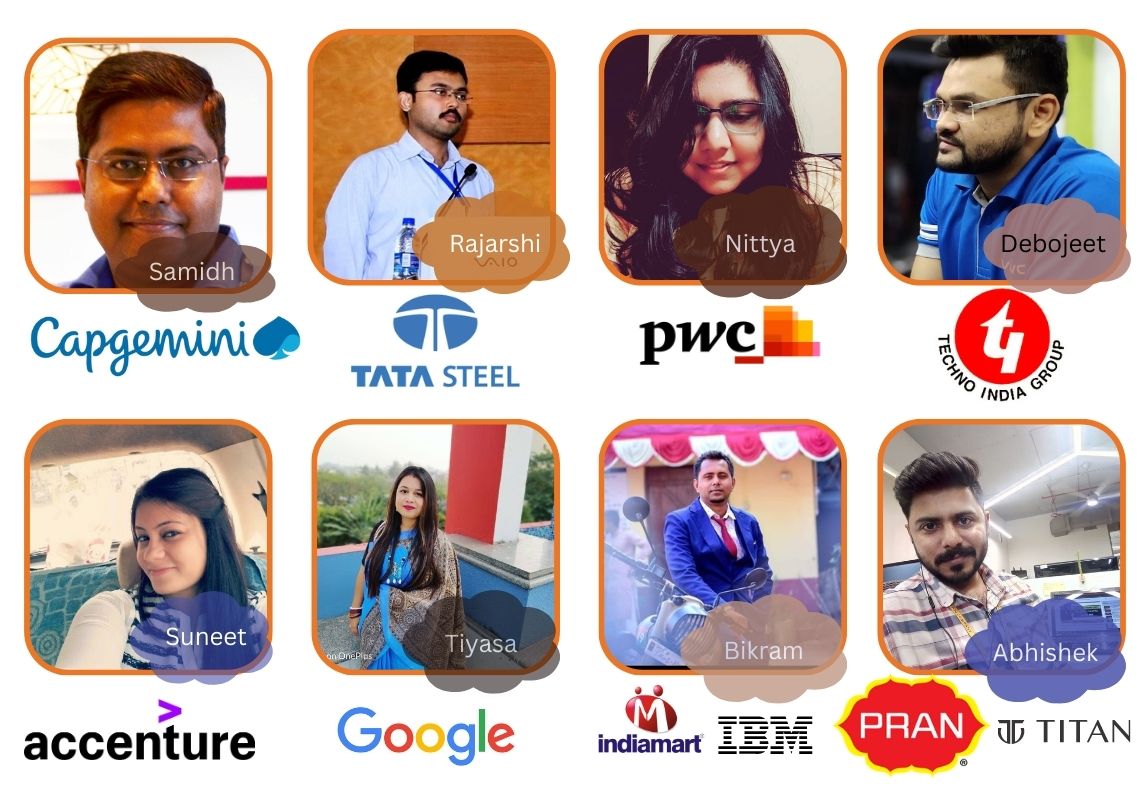 I am Nittya Balodia currently working in PwC SDC Kolkata Pvt. Ltd. as an Associate (Consulting and Deals). I completed professional digital marketing certification course from 7boats. The instructor's insights on what is a personal brand and professional one really gave an idea about how they can be built up using various forms of media like social networks or websites for online advertising campaigns which will generate traffic flow. It also gave me insights on what is latest in digital marketing industry. The pro-activeness of my mentors at 7boats helped me in understanding the value of "Personal and Professional Branding" that fetched me "The best Trainee- Induction Award at PwC".
Students got jobs in Google, Accenture, PWC, Capgemini, Amazon, Genpact & 200+ companies in India & Abroad
Seven Boats won PRCI Chanakya Award 2021-2022 for Excellence in Creating Sustainable Employment Generation
Madhusmita Banerjee from Seven Boats won the prestigious "12th PRCI Chanakya Award 2021" for "Excellence in Creating Sustainable Employment Generation".
Madhusmita is Co-Founder of Seven Boats Academy and Director at Seven Boats Info-System Private Limited. 
Seven Boats is not only the premier digital marketing institution in Eastern India with the highest placement rate, but it also has dedicated themselves to propelling individuals forward through jobs and career study opportunities. Seven Boats strives to bridge the gap between education and industry, enabling young minds to realize their full potential. Utilizing modern strategies and technology-driven knowledge leadership, they provide their students an ideal platform for a successful career. They focus on continual improvement and industry innovation for consistent quality assurance towards creating a diverse and inclusive environment. The award is further testament to their commitment to driving sustainable employment generation through education-focused initiatives.
In media:
Students are well placed in top-grade companies.
100% Placement Support: Our students get multiple job opportunities.
Some of the Offer Letters received by our students (In Kolkata)
On-job training & internship to boost employability skills
From Students to Colleagues (In-house Recruitment / Placement at Seven Boats)
Continuing the Seven Boats legacy for 12+ years – meet the Seven Boats alumni from 2011 to recent who joined the Seven Boats team after their course completion to create digital excellence. We heartily thank them, appreciate their effort and wish them all the success in life.
Join Seven Boats Partner Program & Earn Monthly Income
Join Seven Boats Training Partner Program and setup a physical centre and become the centre head or become an affiliate partner & start earning money by referring/selling our courses. For more details visit here – https://www.7boats.com/academy/partner-with-us/
or
Startup / Tech Incubation Support
Recruiter's Feedback about our students
Sharing the candidate's exposure in our company, they are really doing great in terms of job role and responsibilities.
As from your institute we already hired Ramen & Rakesh and we are happy with their services and we respect the teaching you provide that is definitely resourceful.