It needs no reiteration that most of us buy online after consulting user reviews. From small to large purchases, reviews and user ratings often decide the case for us. As with ecommerce sites like Amazon or SnapDeal, user ratings are valuable for businesses listed on Google as well. Google has a star rating in place that allows users and existing customers to rate a product, service or brand. It is obvious that brands and products with better reviews usually got a larger share of business from searchers.
Google Star Rating System
Previously, Google's Star rating was applicable for businesses that had more than 5 reviews. Of course, the review is based on the 5-star scale with a single star being the worst and all 5 being the best. Google had an algorithm based on the theory of the Bayesian average which accumulated the collected ratings from individual users to present a holistic star rating. This was the norm till things changed recently.
Google has done away with the practice of using a minimum of 5 reviews to put out a star rating. Just a single review is enough! Additionally, the algorithm to generate the average star rating has changed as well. Now the traditionally school-learnt average calculation is done to arrive at the star rating. This is a welcome change because business owners are now more likely to get a fairer, more transparent rating for their business. That is quite encouraging. The use of fewer reviews for a rating can be a cause for concern but it is too early to draw a conclusion here.
As you know as backed up by data provided by Invespcro, 90% of online users check out reviews before buying something. Among them 88% give these reviews as much weight as they would give to personal suggestions. This clearly underlines the importance of reviews for brands and businesses online, especially on a platform like Google where people usually head first for anything and everything! Negative reviews and ratings can spell doom for a brand.
Now, the problem is that you cannot control the kind of reviews and ratings that users leave on Google! If they are unhappy with your product, or service, they will voice their dissatisfaction online. True, sometimes these can be laced with lies and misleading information put up by disgruntled users or even ex-employees of your company! Rival brands can also target your products with poor ratings and reviews on Google. You can do little to stop this haemorrhage. What you can do is:
Offer your satisfied, happy customers an easy way to write about and rate your brand. Users will rarely go to any length to draft and post reviews. You must make the task as easy as possible, without coming across as interfering. Incentives or freebies for regular review writers can be a factor. You should work towards turning your existing customers into brand ambassadors.
Ask your customers for a review. A simple, polite prompt to write a review is often enough. Users are reluctant because they are not always aware of how important a review is to your brand. They feel that their review will be swept under the online carpet or simple ignored and unacknowledged. Dispel these false notions and you will find them more compliant with your wishes for a review and rating.
Emails can be excellent tools to nudge existing buyers towards writing a review. Along with the final confirmation of a purchase, put in a line or two asking for a review. Follow-up emails are useful for building lasting relationships with customers. Use them to remind buyers about how easy it would be to write a review and how useful it would be for your brand to accept one.
Finally, respond responsibly to negative reviews and ratings. Approach them with an open mind to check if there were any lapses on your part. Admit to faults if there are any and make it up to the user. With the problem sorted, users will not bear you a grudge.
Write in with your experience of handling Google's star ratings and reviews. Have they been useful for your brand?
Updated on: November 6, 2019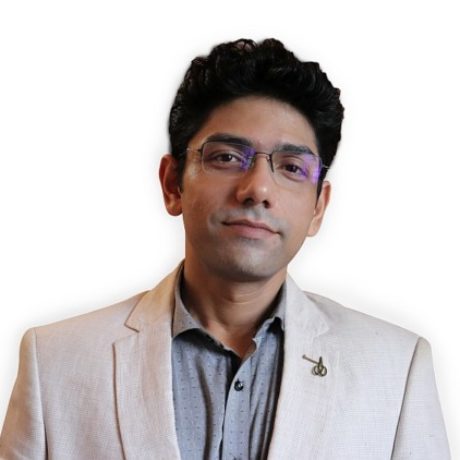 Posts
|
Courses
Debajyoti Banerjee
Debajyoti Banerjee is the Founder, Director & CEO of Seven Boats - A leading digital marketing agency & digital marketing training institute in India since 2011. He is a Google & LinkedIn Certified Digital Marketer & Trainer, Brand Strategist, Consultant & Entrepreneur. Debajyoti has 18+ years of domain expertise & successful track records in Digital Marketing & emerging technologies. B. Tech in computer engineering & post graduate diploma in Marketing, Debajyoti has 18+ years of domain experience and successful track records in digital marketing services & digital marketing training with 500+ clients & 100K+ students in 165+ countries. He has been invited & felicitated by 25+ Top B Schools & universities including London Business School, AICTE ATAL FDP, UGC-HRDC, IIM Shillong, IIM ROHTAK, IIT KGP, IIT Guwahati, Calcutta University, Ranchi University, St. Xavier's, Brainware, Techno India, JIS Group, Jaypee Group, Shikshayatan Foundation, IIEST Shibpur, Bhavan's, ICFAI Business School, GITAM Deemed University, Swami Vivekananda Group of Institutions & many more. He has been awarded with more than 20 national awards and he has received notable media coverage. Learn more
Website : https://www.7boats.com/