From now on users will get more info about the Facebook ads they are seeing and why from their Facebook ad preferences tab. Every Facebook user is generally targeted by ads based on their web browsing history, cookies or pages they have liked or searched on the social media network. When you try to hide the ad, you are given an option to find out why you are seeing that particular ad. But the options offered as possible answers are limited, not more than two!
With a new feature launch, Facebook will now offer detailed information to users under Facebook Ad Preferences so that they understand why a particular ad was shown on their screen.
Options under Facebook Ad Preferences for the Facebook Ads you are seeing
The new feature will enable users to better understand their relationship with Facebook ads. More often than not, users are left frustrated because of the ads that pop up on their screens. Now on, users have the option of checking out the list of advertisers who have your information on their targeted list for ads. As a user, you will be able to control the kind of ads that are thrown at you. You can do that because Facebook has decided to be more transparent with the source of a user's data, on which the ads are targeted.
How will users check which advertisers are prepped up to target them? The information of advertisers' ad target list will be available for users on the Facebook ad preferences section on their profile. On this segment, users can check out the list of advertisers that have targeted them at least once in the last week. It will also give users an idea of which advertisers have you on their ad hit list. You can see the name of the business that had uploaded your information in the first place, and how many advertisers used the data in the last 3 months.
How to block Facebook ads under profile
Click the small triangle in the upper right corner of your Facebook page and pick "Settings." Pick the "Ads" section in the left part of your screen. This will take you to your Facebook Ad Preferences dashboard. Click "Your Interests" and make sure the information is accurate
These steps are being taken to get rid of the opacity in the Facebook ads structure. Also, there were growing concerns about how much information about users Facebook was giving out to advertisers. Now users can get a glimpse of what goes behind the scenes.
Updated on: November 6, 2019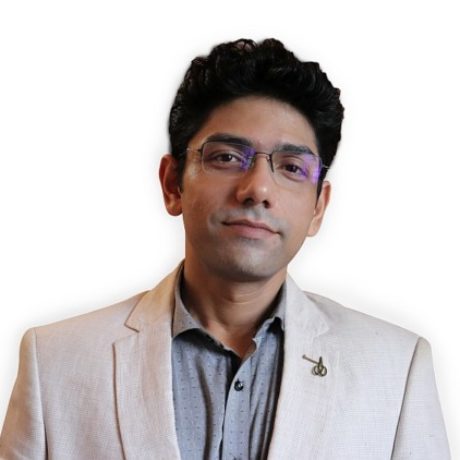 Posts
|
Courses
Debajyoti Banerjee
Debajyoti Banerjee is the Founder, Director & CEO of Seven Boats - A leading digital marketing agency & digital marketing training institute in India since 2011. He is a Google & LinkedIn Certified Digital Marketer & Trainer, Brand Strategist, Consultant & Entrepreneur. Debajyoti has 18+ years of domain expertise & successful track records in Digital Marketing & emerging technologies. B. Tech in computer engineering & post graduate diploma in Marketing, Debajyoti has 18+ years of domain experience and successful track records in digital marketing services & digital marketing training with 500+ clients & 100K+ students in 165+ countries. He has been invited & felicitated by 25+ Top B Schools & universities including London Business School, AICTE ATAL FDP, UGC-HRDC, IIM Shillong, IIM ROHTAK, IIT KGP, IIT Guwahati, Calcutta University, Ranchi University, St. Xavier's, Brainware, Techno India, JIS Group, Jaypee Group, Shikshayatan Foundation, IIEST Shibpur, Bhavan's, ICFAI Business School, GITAM Deemed University, Swami Vivekananda Group of Institutions & many more. He has been awarded with more than 20 national awards and he has received notable media coverage. Learn more
Website : https://www.7boats.com/