The social media machinery can be your most potent weapon. It can also be like pushing a sitting buffalo! It all depends on how you use it. Promoting a blog on social media is like stating the obvious. Yet, very few are actually able to leverage this tool to put out the word about their blog.
Top 5 ways to promote blog on social media
To overcome this hurdle, here are the best 5 ways of using social media to promote your blog:
Personalize: A blog is nothing, if not personalized. Use quirky ways if you must, but do something on your social media pages that no one else is doing. It can be borderline edgy, controversial or even foolish at first sight. Anything, actually, to get people talking!
Regularity: People keep track of your blog only when you update regularly. I don't mean daily, I mean at regular intervals. It can be a fortnightly post for all that matters, but it must come up at the turn of every fortnight.
Converse: Talk to people on social media. People are on Facebook or Twitter not to click on your published links! They are there for a good time. Can you give them that, through your interactions? If yes, they will show an interest in your blog as well. Of course, once they are on your blog, your work and writing should justify the time they invest in reading it.
Remarket: Rarely do bloggers do this: dig out older blog posts which have a contemporary angle. Why must you always write new ones? Using older ones gives you advantages from a digital marketing perspective, too.
Expand: Share and talk about the work of other bloggers and write-ups. This will encourage others to discuss your blog as well. On social media, chatter begets more chatter. Use this to your advantage.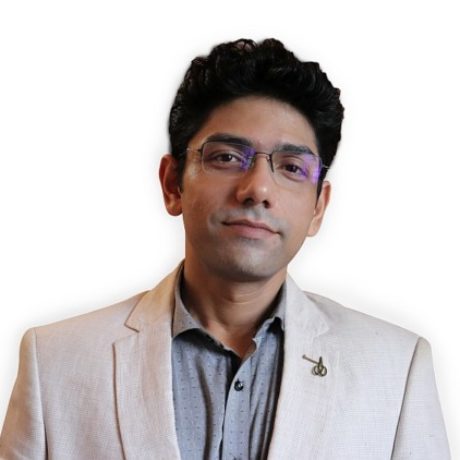 Posts
|
Courses
Debajyoti Banerjee
Debajyoti Banerjee is the Founder, Director & CEO of Seven Boats - A leading digital marketing agency & digital marketing training institute in India since 2011. He is a Google & LinkedIn Certified Digital Marketer & Trainer, Brand Strategist, Consultant & Entrepreneur. Debajyoti has 17+ years of domain expertise & successful track records in Digital Marketing & emerging technologies. Learn more
Website : https://www.7boats.com/