In the recent times, Instagram has unleashed several changes such as Instagram threads, Instagram Shared, Stories, Instagram Direct Message to its interface, both for mobile and for desktop users. Being the digital marketing enthusiasts that we are, we have compiled some of the changes and listed them on this blog:
Instagram Threads, Instagram Shared, Instagram Direct Message & More
The 'Following' section, popularly and notoriously known as the 'stalker' tool of Instagram is on the way out. If you get the latest updates of Instagram, the tab with this section is gone. This showed you the activities of people that you follow on Instagram. Other than comments which they make on various Insta posts, you could see whatever they were doing on this social network. It allowed people to quickly check through the profile activity of others, hence it was known as 'stalker' tool! Now, after reports that they are going to do so, Instagram has pulled the plug on it.
In an already crowded instant messaging sector, Instagram is throwing its hat in the ring by bringing Direct messaging to its desktop version as well. It is still in the works, with some of the screen grabs appearing as 'leaks' on Twitter. From what we can see through these screen shots, Instagram closely follows Facebook's direct messaging tool for desktop versions.
If you are following Instagram's latest changes, you would know that it has already launched a feature called Threads just a week back. This is like those WhatsApp groups, where you have all your close pals in a particular page. This is not integrated into the Instagram app, but works as a solitary app. However, the response to Threads has been quite poor, with only about 0.01% of people downloading it as of now.
Instagram has launched a section called Shared, which is again a reflection of the WhatsApp feature of grouping all media files under one head within a group.
With so many changes, will it give Instagram a great leap? Let's wait and watch!
Updated on: November 6, 2019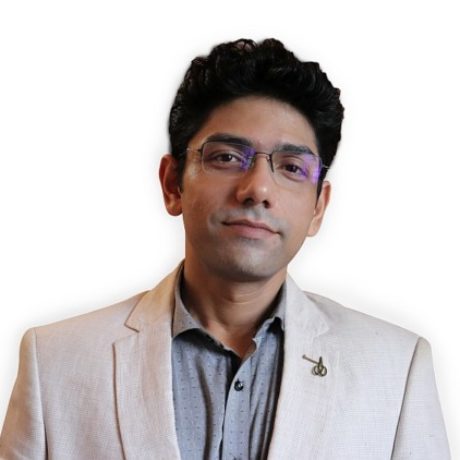 Posts
|
Courses
Debajyoti Banerjee
Debajyoti Banerjee is the Founder, Director & CEO of Seven Boats - A leading digital marketing agency & digital marketing training institute in India since 2011. He is a Google & LinkedIn Certified Digital Marketer & Trainer, Brand Strategist, Consultant & Entrepreneur. Debajyoti has 18+ years of domain expertise & successful track records in Digital Marketing & emerging technologies. B. Tech in computer engineering & post graduate diploma in Marketing, Debajyoti has 18+ years of domain experience and successful track records in digital marketing services & digital marketing training with 500+ clients & 100K+ students in 165+ countries. He has been invited & felicitated by 25+ Top B Schools & universities including London Business School, AICTE ATAL FDP, UGC-HRDC, IIM Shillong, IIM ROHTAK, IIT KGP, IIT Guwahati, Calcutta University, Ranchi University, St. Xavier's, Brainware, Techno India, JIS Group, Jaypee Group, Shikshayatan Foundation, IIEST Shibpur, Bhavan's, ICFAI Business School, GITAM Deemed University, Swami Vivekananda Group of Institutions & many more. He has been awarded with more than 20 national awards and he has received notable media coverage. Learn more
Website : https://www.7boats.com/