New trends in Youtube Ads – Trust Google to always have a pulse on what netizens want and are looking for! Even when it comes to their own products, Google is particularly alert about identifying emerging trends so that they are always one step ahead of everyone else. In the recent times, the search engine giant has thrown up some new trends that were noticed among the viewers of their video sharing platform YouTube.
Taking cues from these new trends, Google has tweaked or introduced new advertising models so that advertisers can get the best ROI for their ads. What are these new trends and how is Google changing its ad face due to these trends? Let's find out one by one.
Ad Pod Testing on Youtube
Firstly, Google is observing something that we have always felt while watching videos on YouTube: it's better to watch one long session of advertisement rather than short but frequent breaks in what we originally intend to watch. In other words, when you are streaming a video of your choice, you would want the ad to happen lesser times, even if they mean that the duration of the ad break is longer. Keeping this in mind, Google is looking at something called 'ad pods', where two ads can be stitched together and play back to back right at the very start of the video.
Universal App campaigns and Masthead for self-discovered videos
Secondly, more viewers of YouTube are preferring to watch videos which they have discovered themselves, rather something that was shared through some source or the other. These viewers watch YouTube videos available on their feeds rather than through shared URLs. For the advertisers on these videos, Google has launched TrueView. Now advertisers can use the ad space on Universal App campaigns and Masthead for these self-discovered videos.
YouTube Ads tailor-made for TV watching
Finally, more viewers prefer watching YouTube on their regular TV screens through Chromecast or video game consoles, or on smart TVs. In a single day, more than 180 million hours of YouTube videos are watched on TV screens! In comes Display and Video 360, along with Google ads tailor-made for TV watching.
As a video marketer, these are trends you need to keep an eye on.
Updated on: November 6, 2019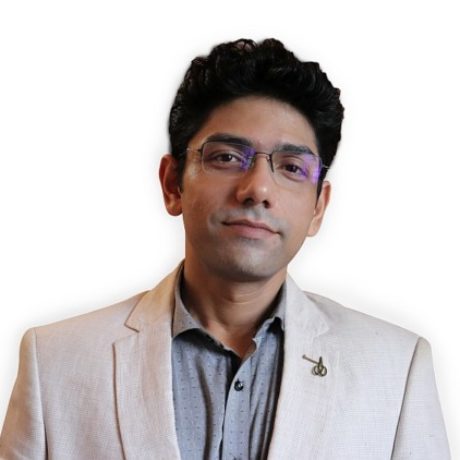 Posts
|
Courses
Debajyoti Banerjee
Debajyoti Banerjee is the Founder, Director & CEO of Seven Boats - A leading digital marketing agency & digital marketing training institute in India since 2011. He is a Google & LinkedIn Certified Digital Marketer & Trainer, Brand Strategist, Consultant & Entrepreneur. Debajyoti has 18+ years of domain expertise & successful track records in Digital Marketing & emerging technologies. B. Tech in computer engineering & post graduate diploma in Marketing, Debajyoti has 18+ years of domain experience and successful track records in digital marketing services & digital marketing training with 500+ clients & 100K+ students in 165+ countries. He has been invited & felicitated by 25+ Top B Schools & universities including London Business School, AICTE ATAL FDP, UGC-HRDC, IIM Shillong, IIM ROHTAK, IIT KGP, IIT Guwahati, Calcutta University, Ranchi University, St. Xavier's, Brainware, Techno India, JIS Group, Jaypee Group, Shikshayatan Foundation, IIEST Shibpur, Bhavan's, ICFAI Business School, GITAM Deemed University, Swami Vivekananda Group of Institutions & many more. He has been awarded with more than 20 national awards and he has received notable media coverage. Learn more
Website : https://www.7boats.com/